Union Bible Church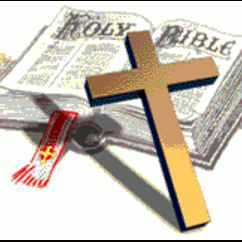 Union Bible Church
Church
A Bible Believing Ministry in Northern Vermont
An Independent, Bible Believing, Evangelistic Church
Where all are welcome
Preaching & Teaching the Saving Gospel of Jesus Christ
Sunday Bible School
For children and adults 9:30 A.M.
Sunday Worship Service 10:30 A.M.
Wednesday Prayer Meeting & Bible Study Children's Bible Wisdom Club 7:00 P.M.
More information: www.unionbiblechurch.org
Pastor
John (& Ellen) Kehoe
Service Times
Sun 9:30AM
Sunday School - All ages
Sun 10:30AM
Worship Service
Distinctives
Worship:
Traditional with Modern Hymns/Choruses
Government:
Congregational
Contacts
Address:
102 South Main Street
14 South Main Street
Alburgh, VT 05440
Mailing Address:
PO Box 395
Alburgh, VT 05440
United States
Flag Inappropriate Content
If you see inappropriate, false, misleading, or otherwise objectionable content in this profile, click below to notify us immediately. We will review as soon as possible and take appropriate action.
Thank you for helping us protect this site and our users.