Ann Arbor Baptist Church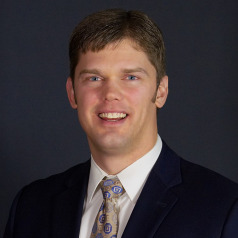 Ann Arbor Baptist Church
Church
Ann Arbor Baptist Church is an independent, fundamental Baptist Church. Our services include traditional hymns, and our preaching builds families and individuals in their relationship with the Lord. We have small groups for every age, and we provide well-staffed nurseries for small children. Because we are on the west side of Ann Arbor, we also conveniently serve the communities of Dexter and Saline.
Pastor
Jonathan (& Rebecca) Barber
Service Times
Sun 9:45AM
S.S/Adult Bible Studies
Sun 11:00AM
Morning Worship
Sun 6:00PM
Evening Service
Wed 7:00PM
Midweek Service & Prayer Mtg
Wed 6:45PM
Masterclubs Kid's Program
Distinctives
Worship:
Traditional with Modern Hymns/Choruses
Government:
Congregational
Contacts
Flag Inappropriate Content
If you see inappropriate, false, misleading, or otherwise objectionable content in this profile, click below to notify us immediately. We will review as soon as possible and take appropriate action.
Thank you for helping us protect this site and our users.