Berean Baptist Church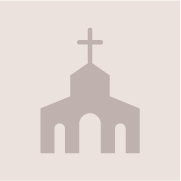 Berean Baptist Church
Church
A church caring for people in a Bible-centered, family-oriented ministry.
Our church was organized in June, 1968 to minister the Gospel of Jesus Christ in suburban Brooklyn Park
We endeavor to glorify God by exalting the Savior, evangelizing the sinner, edifying and equipping the saved, and engaging the servants in the ministry through the preaching of the Word and glad obedience for the praise of His glory.
Service Times
Sun 10:30AM
Morning Worship
Sun 6:00PM
Evening Worship
Distinctives
Bible:
Received Text (non-English)
Worship:
Traditional/Conservative
Government:
Congregational
Flag Inappropriate Content
If you see inappropriate, false, misleading, or otherwise objectionable content in this profile, click below to notify us immediately. We will review as soon as possible and take appropriate action.
Thank you for helping us protect this site and our users.