Green Mountain Baptist Church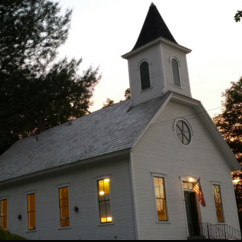 Green Mountain Baptist Church
Church
We are a church that is motivated by the belief that God's Word is sufficient and that people who follow its life-changing message can bring glory to God. We rejoice in the message of the cross—that people can be forgiven through the blood of Christ and restored to a personal relationship with God.
Service Times
Sun 11:00AM
Worship Service
Sun 6:00PM
Children and Youth Ministries
Thu 6:30PM
Prayer Fellowship
Associations
General Association of Regular Baptist Churches
Fellowships
Vermont Baptist Bible Fellowship
Flag Inappropriate Content
If you see inappropriate, false, misleading, or otherwise objectionable content in this profile, click below to notify us immediately. We will review as soon as possible and take appropriate action.
Thank you for helping us protect this site and our users.