Maplewood Bible Baptist Church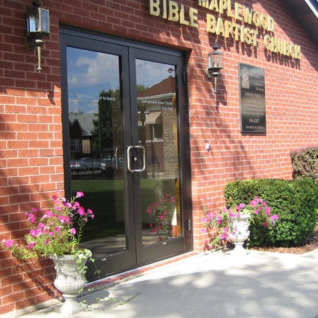 Maplewood Bible Baptist Church
Church
We are a people who try to love God and serve Him. Diverse in ethnicity, age, and economic status, we come together from all across the Chicagoland area. We are by no means a perfect people, but having been so loved by Christ we seek to love Him in return, and show His love to each other and the world around us. And, as you can tell, we enjoy God.
If you would like to know more about us, please feel free to look at our Facebook page. We regularly post updates and announcements there.
Service Times
Sun 11:00AM
Preaching Service
Sun 6:00PM
Preaching Service
Distinctives
Worship:
Traditional/Conservative
Government:
Congregational
Contacts
Flag Inappropriate Content
If you see inappropriate, false, misleading, or otherwise objectionable content in this profile, click below to notify us immediately. We will review as soon as possible and take appropriate action.
Thank you for helping us protect this site and our users.