Faith Baptist Church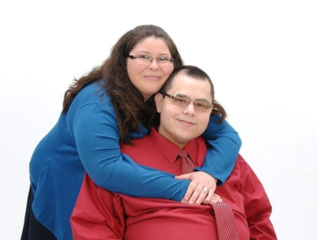 Faith Baptist Church
Church
See What Faith Does!
Faith Baptist Church is an Old Fashioned, Independent, Fundamental, Christ Centered, People Loving, Bible Believing, Baptist Church located in "the pipeline Crossroads of the World," Cushing, Oklahoma where we offer Solid Bible Preaching (Sunday Morning and Evening), In-depth Sunday School and Bible Study (All Ages), Nursery (Ages 3 and Under), Jr. Church (Ages 4-12), Traditional Hymns and Services, Sunday and Wednesday Night Prayer Meeting, Christian Fellowship, Ladies' Meetings, Soul Winning and Visitation, Mission's Hearted (Local and Foreign), and Transportation. (Please call the church office at 918-225-1155 and we'll be happy to provide transportation to any of our Services for those in the local church area.)
Church the way it used to be, ought to be, and STILL is!
Pastor
Robert (& Mandy) Nacci
Service Times
Sun 11:00AM
Morning Preaching Service
Sun 6:30PM
Evening Preaching Service
Wed 7:00PM
Preaching and Prayer Service
Distinctives
Worship:
Traditional/Conservative
Government:
Congregational
Contacts
Flag Inappropriate Content
If you see inappropriate, false, misleading, or otherwise objectionable content in this profile, click below to notify us immediately. We will review as soon as possible and take appropriate action.
Thank you for helping us protect this site and our users.