Harvester Baptist Church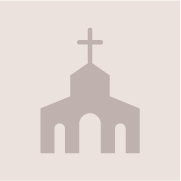 Harvester Baptist Church
Church
Ellicott City, Howard County, MD near Columbia
We look forward to welcoming you to Harvester. You will enjoy blended traditional worship and preaching directly from God's Word. In the morning worship service you may be singing a new praise song and then go right in to one of your hymnbook favorites! We also actively worship God through listening to our choir, orchestra or special music groups. When the music is done, our worship is only beginning. Feel free to bring whatever format of Bible you prefer – smartphone, tablet, or a hard cover, but be prepared to use it as we continue our worship with the examination of His Word and His will for our lives.
Harvester is located in the Baltimore/Washington corridor just minutes off of I-95 and I-70.
Pastor
Ed (& Christina) Simpson (Church Planter)
Service Times
Sun 10:30AM
Morning Worship
Distinctives
Worship:
Traditional with Modern Hymns/Choruses
Government:
Congregational
Contacts
Flag Inappropriate Content
If you see inappropriate, false, misleading, or otherwise objectionable content in this profile, click below to notify us immediately. We will review as soon as possible and take appropriate action.
Thank you for helping us protect this site and our users.