Cedarville Baptist Church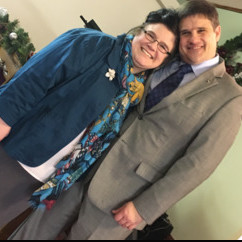 Cedarville Baptist Church
Church
Independent Baptist Church
We invite you to visit us. "And ye shall know the truth, and the truth shall make you free" (John 8:32 KJV).
Pastor Richard Woodruff
Note- No Kid's Club for Christ during June, July, and August.
Pastor
Richard (& Colleen) Woodruff
Service Times
Sun 10:30AM
Morning Worship
Sun 6:00PM
Evening Worship
Wed 6:00PM
Midweek Service & Prayer Mtg.
Wed 6:00PM
Kid's Club for Christ
Fellowships
Wisconsin Fellowship of Baptist Churches
Distinctives
Worship:
Traditional with Modern Hymns/Choruses
Government:
Congregational
Contacts
Address:
444 West Cedarville Rd.
Freeport, IL 61032
Mailing Address:
PO Box 423
Cedarville, IL 61013
United States
Flag Inappropriate Content
If you see inappropriate, false, misleading, or otherwise objectionable content in this profile, click below to notify us immediately. We will review as soon as possible and take appropriate action.
Thank you for helping us protect this site and our users.