Grand Prairie Baptist Church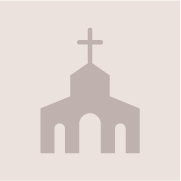 Grand Prairie Baptist Church
Church
Reaching the World for Christ
Grand Prairie Baptist Church is an old-fashioned Baptist Church that takes a strong stand for the Word of God and against sin.  We are fundamental in our doctrinal stand and pre-millennial in the interpretation of prophecy.  Grand Prairie Baptist Church is patterned after the early church of the New Testament.     We believe that Christ is the only answer to man's needs and problems.  We maintain an enthusiastic evangelistic spirit at GBPC by preaching the Bible, by personal visitation, and soul winning.   We also believe the King James Bible is the preserved Word of God in English.  We believe in the verbal inspiration of the Bible, the deity of Christ, the Virgin Birth, the Blood Atonement, the bodily resurrection, and the personal visible return of Jesus Christ to earth.

Pastor
Jody (& Kathy) Witts
Service Times
Sun 10:00AM
Bible Study and Sunday School
Sun 11:00AM
Morning Service
Sun 6:00PM
Evening Service
Wed 7:00PM
Bible Study and Prayer Meeting
Distinctives
Worship:
Traditional/Conservative
Government:
Congregational
Flag Inappropriate Content
If you see inappropriate, false, misleading, or otherwise objectionable content in this profile, click below to notify us immediately. We will review as soon as possible and take appropriate action.
Thank you for helping us protect this site and our users.