Richland Missionary Baptist Church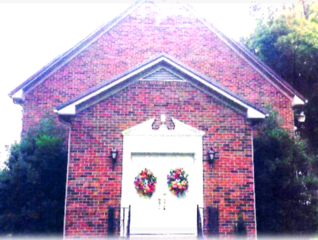 Richland Missionary Baptist Church
Church
"Speaking the truth in love since 1903."
Richland Missionary Baptist Church is an independent, fundamental, sovereign-grace Baptist church located in Livermore, KY, USA.
Pastor
Jonathan (& Jerri) Turner
Service Times
Sun 9:45AM
Morning Devotion
Sun 11:00AM
Morning Worship
Sun 6:00PM
Evening Worship
Wed 7:00PM
Prayer Meeting & Bible Study
Distinctives
Worship:
Traditional/Conservative
Government:
Congregational
Contacts
Address:
6880 Richland Road
Livermore, KY 42352
Flag Inappropriate Content
If you see inappropriate, false, misleading, or otherwise objectionable content in this profile, click below to notify us immediately. We will review as soon as possible and take appropriate action.
Thank you for helping us protect this site and our users.