Mills Memorial Baptist Church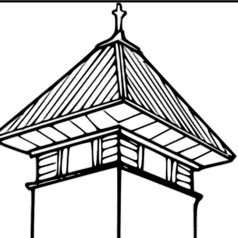 Mills Memorial Baptist Church
Church
Preaching the Gospel for 160 years in Mayville, MI..
"Ye must be born again" is the message we have been preaching since 1857. We are a independent baptist church with conservative music and a friendly family atmosphere. Located in the small town of Mayville, we seek to reach our world with the gospel of Christ. Come check us out.
Pastor
Jeremy (& Michelle) Wallace
Service Times
Sun 11:00AM
Morning Worship
Sun 5:00PM
Kids for Christ
Sun 6:00PM
Evening Worship
Distinctives
Worship:
Traditional/Conservative
Government:
Congregational
Contacts
Address:
6120 Fox St.
Mayville, MI 48744
Mailing Address:
6120 Fox St.
PO Box 519
MAYVILLE, MI 48744-0519
United States
Flag Inappropriate Content
If you see inappropriate, false, misleading, or otherwise objectionable content in this profile, click below to notify us immediately. We will review as soon as possible and take appropriate action.
Thank you for helping us protect this site and our users.