Emmanuel Baptist Church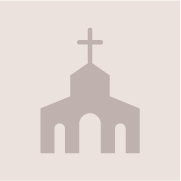 Emmanuel Baptist Church
Church
Emmanuel Baptist Church, Pinedale WY
A Baptist congregation seeking to live godly in this present generation. We are fundamental, sing psalms, hymns and spiritual songs, preach the Gospel and the full counsel of God, and strive to fulfill the Great Commission of evangelism, education and edification.
Our website for more information is EBCpinedale.org
Pastor
chris (& martha) best
Service Times
Sun 11:00AM
Morning Worship
Sun 6:00PM
Labor Day to Memorial Day
Sun 1:15PM
Memorial Day to Labor Day
Wed 6:00PM
Bible Study, Prayer, Youth
Distinctives
Worship:
Traditional/Conservative
Government:
Congregational
Contacts
Address:
1 Gooseberry Cir
off of Industrial Site Rd
Pinedale, WY 82941
Mailing Address:
PO Box 247
Pinedale, WY 82941
United States
Flag Inappropriate Content
If you see inappropriate, false, misleading, or otherwise objectionable content in this profile, click below to notify us immediately. We will review as soon as possible and take appropriate action.
Thank you for helping us protect this site and our users.