Central Baptist Church, Piqua, OH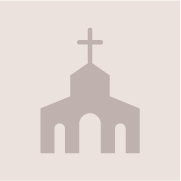 Central Baptist Church, Piqua, OH
Church
Where Christ is CENTRAL
We are the way church used to be. We stand unashamed for the old fashioned Gospel. We sing the old hymns of the faith. We use the old fashioned King James Bible. We still believe in salvation by faith in the shed blood of Jesus Christ. Yet, we are in tune with the times. We understand the needs and problems of this generation. And how Jesus Christ will satisfy those longings. Come, check us out. You will be pleasantly surprised!
Pastor
Nicholas (& Linette) Lee
Service Times
Sun 11:00AM
Morning Worship
Sun 6:00PM
Evening Worship
Wed 7:00PM
Prayer and Bible Study
Distinctives
Worship:
Traditional/Conservative
Government:
Congregational
Contacts
Flag Inappropriate Content
If you see inappropriate, false, misleading, or otherwise objectionable content in this profile, click below to notify us immediately. We will review as soon as possible and take appropriate action.
Thank you for helping us protect this site and our users.