Central Baptist Church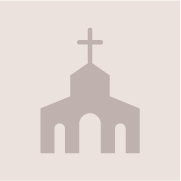 Central Baptist Church
Church
We are a Christ-centered church with a big heart for the people of Rockville, Gaithersburg, Derwood, and surrounding areas. We speak openly, enthusiastically, and lovingly about Jesus as the Living Lord. We will do everything we can do do personally introduce you to Him, trusting that if you meet Him, He will win your heart as He has ours.
Pastor
Matthew (& Lizzy) Arney
Service Times
Sun 10:00AM
Sunday School for all ages
Sun 11:00AM
Sunday Morning Worship
Sun 6:00PM
Sunday Evening Worship
Wed 7:00PM
Midweek Prayer and Bible Study
Wed 7:00PM
Midweek Children's Club
Distinctives
Worship:
Traditional/Conservative
Government:
Congregational
Contacts
Flag Inappropriate Content
If you see inappropriate, false, misleading, or otherwise objectionable content in this profile, click below to notify us immediately. We will review as soon as possible and take appropriate action.
Thank you for helping us protect this site and our users.