Needhams Grove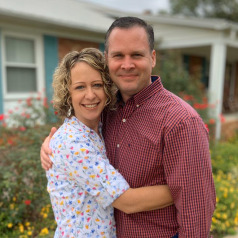 Needhams Grove
Church
by grace alone...through faith alone...in Christ alone!!
Needhams Grove is an independent congregation nestled in the farmland of central NC. Blessed with long-term faithful pastors, this 100 year old congregation loves God's Word and is dedicated to being salt and light in the surrounding communities of Seagrove, Bennet, and Robbins.
Click the links below to jump to our social media platforms.
Pastor
Dennis (DJ) (& Lorrie) Harry
Service Times
Sun 11:00AM
Morning Worship
Sun 6:00PM
Evening Worship
Distinctives
Worship:
Traditional/Conservative
Government:
Congregational
Flag Inappropriate Content
If you see inappropriate, false, misleading, or otherwise objectionable content in this profile, click below to notify us immediately. We will review as soon as possible and take appropriate action.
Thank you for helping us protect this site and our users.