Anchor Baptist Church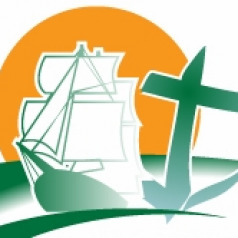 Anchor Baptist Church
Church
The church with a heart for people.
We are an independent Baptist church. There are two things you can expect to receive every time you attend. The first is a warm welcome of sincere Christian fellowship to you and your family. The second is a Bible message that is simply understood and even more importantly, practical. God has given us His Word to meet our daily needs. Therefore, we don't preach or teach traditions, the wisdom of words, or the wisdom of this world, but simply what God says in His book, the Bible. Our world faces so many conflicts, so little peace and joy, so little understanding as to the purpose of life. We believe the Bible has answers that will help you find peace, hope, encouragement and comfort. Yes, all of this is in the message and wonderful promises of God's eternal Word.
Pastor
Don (& Lisa) Thatcher
Service Times
Sun 11:00AM
Morning Worship Service
Sun 6:00PM
Youth Service -First Sunday
Wed 7:00PM
Midweek Bible Study
Distinctives
Worship:
Traditional/Conservative
Government:
Congregational
Contacts
Address:
Unit 8 Westgate Retail Park
Tramore Road
Waterford
Co. Waterford
Ireland
Mailing Address:
Portally
Dunmore East
Co. Waterford
Ireland
Flag Inappropriate Content
If you see inappropriate, false, misleading, or otherwise objectionable content in this profile, click below to notify us immediately. We will review as soon as possible and take appropriate action.
Thank you for helping us protect this site and our users.