Gospel Light Baptist Church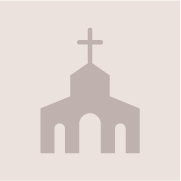 Gospel Light Baptist Church
Church
A big church with a small church atmosphere.
Gospel Light Baptist Church is an independent, fundamental Baptist Church located on the outskirts of Winston-Salem, North Carolina. It was founded in 1949 with nine charter members. God has blessed us with the addition of thousands of people through the years. "To God Be The Glory! Great Things He Hath Done!" Brother Bobby Roberson has been our pastor since 1956. We stand by the 1611 King James Version of the Bible. We enjoy old-time singing and preaching in every service. We invite you to attend one of our services where you will find "a big church with a small church atmosphere."
Service Times
Sun 11:00AM
Preaching Service
Sun 6:30PM
Preaching Service
Distinctives
Worship:
Traditional/Conservative
Government:
Congregational
Contacts
Address:
890 Walkertown-Guthrie Road
Winston-Salem, NC 27101
Mailing Address:
PO Box 38
Walkertown, NC 27051
United States
Flag Inappropriate Content
If you see inappropriate, false, misleading, or otherwise objectionable content in this profile, click below to notify us immediately. We will review as soon as possible and take appropriate action.
Thank you for helping us protect this site and our users.