Ben Everson Music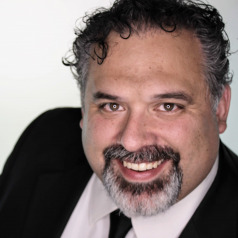 Ben Everson Music
Music Ministry
Refreshing music in a noisy world.
I'm a 20+ year veteran evangelist, traveling with my family across the United States. I'm mostly known for my one-man a cappella work, and songs like "I'll Pray Again," "Complete in Thee (a cappella)" and others. I work with Majesty Music and Pensacola Christian College regularly.
Contacts
Flag Inappropriate Content
If you see inappropriate, false, misleading, or otherwise objectionable content in this profile, click below to notify us immediately. We will review as soon as possible and take appropriate action.
Thank you for helping us protect this site and our users.