Steve & Brandie McKinley
Steve & Brandie McKinley
Missionaries to Ireland
That at the name of Jesus every knee should bow
We are church-planting missionaries in Navan, Ireland. Our goal is to establish a gospel-preaching church that will serve the town of Navan and the surrounding area. We have been holding public services since 2018 and are working to establish a faithful group of members.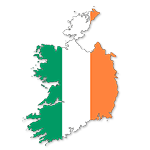 Church Planter
Mission Agency:
Baptist World Mission
Schools
Secular Institution(s)
Maranatha Baptist University
Contacts
Address:
Dressogue
Athboy
Co. Meath
Ireland
Mailing Address:
5713 98 1/2 St.
Bloomington, MN 55437
United States
Flag Inappropriate Content
If you see inappropriate, false, misleading, or otherwise objectionable content in this profile, click below to notify us immediately. We will review as soon as possible and take appropriate action.
Thank you for helping us protect this site and our users.